7 Extraordinary Reasons to Make Keller Williams Red Stick Partners Part of Your Successful Life and Career!
If you're looking for a refreshing change, a positive atmosphere and opportunities to turn your career dreams into reality, Keller Williams Red Stick Partners is the place for you.
While other real estate companies talk about how they value their people, Keller Williams Realty is built around enhancing our associates personal and professional lives. Take some time to read our "
KW Real Estate Realities
" below. They are compelling reasons for making Keller Williams Red Stick Partners part of your life. These real life principles guide our business every day and they have contributed to great success for our Baton Rouge real estate agents.
Keller Williams' Real Estate Realities
1. PUTTING ASSOCIATES SUCCESS FIRST…
You're the Key to Your Company's Success; Not the Other Way Around
At Keller Williams Realty, we know that successful associates are the key to a successful company. That's why we invest our efforts and resources in building the career of our people. From unparelled educational programs to state-of-the-art technology tools and profit sharing, we create an environment that's all about helping associates realize their potential.
Because real estate is a local business driven by agents and their reputations, we do everything we can to help grow your presence and business in your community.
When Each Individual Succeeds, We All Benefit!
2. MAKING ASSOCIATES PARTNERS IN THE COMPANY…
You Can Shape How Your Company Operates
Have you ever had great ideas for business improvements only to face no opportunities to put them into practice? Keller Williams Realty associates are valued, vital partners in growing and guiding our business. Our Associate Leadership Councils ensure our people's ideas are heard, considered and implemented. Many of our innovative and advanced business approaches were created by our associates.
After all, who knows better what associates need than the associates themselves?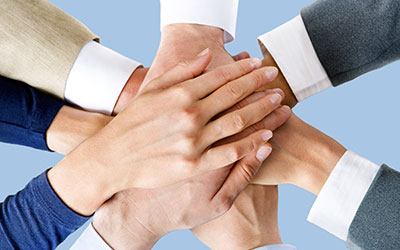 3. CREATING AND SUPPORTING WINNING TEAMS…
There's No "I" in "Teamwork", but There is a "You"
Effective teams build on the strengths of all the players to accomplish goals, and then share successes. Teamwork at Keller Williams Realty comes in many forms including local market center teams, special project committees (for example, technology) and Associate Leadership Councils.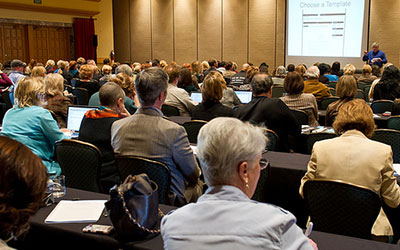 4. OFFERING OUTSTANDING EDUCATIONAL OPPORTUNITIES…
Know and Grow. Learn and Earn.
Real Estate is ever changing. The most successful people learn how to navigate trends, fully utilize technology and tap into the latest business-building techniques.
Keller Williams Realty makes learning easy and efficient through dozens of timely, comprehensive and informative classes, seminars and coaching sessions. Keller Williams University and our other educational programs bring you the latest research along with time-tested, proven methodologies for achieving phenomenal success.
From productivity boosters to sales skills enhancement and everything in between, associates at every stage in their careers can benefit from KW's intense focus on education.
5. GROWING – AND SHARING – PROFITS…
Simple Math: Contribute to Profits. Share in Profits.
What a simple, but powerful concept-if you contribute to growth, you should be fairly compensated for your efforts.
Naturally, when people share in the profits, there's more incentive to achieve those profits. Our associates and brokers work together to accomplish financial goals. Our profit sharing program also financially rewards associates for bringing other productive people to the KW family.
THE NET RESULT?
Through commissions and profit sharing, significant wealth-building opportunities are yours.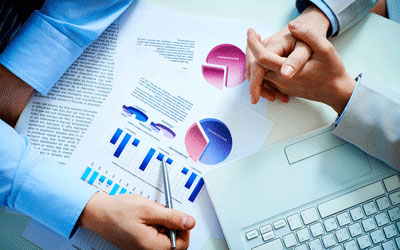 6. ALLOWING OPEN BOOK ACCESS TO FINANCIALS…
We Pass the "Open Books" Test with Flying Colors
We firmly believe that business growth comes in part from being business savvy. That's why we're an "open books" company. We encourage associates to take an active role in examing the books so they can understand the business and make suggestions for improvement.
Every associate has a stake in the financial success of Keller Williams Realty, so every associate has the right to see the numbers reflected in their market center's operations.
7. HARNESSING THE POWER OF TECHNOLOGY…
Successfully Navigating the Web: Online and Onward!
An effective online presence drives business. Our eAgentC is a technology group created by agents for agents. eAgenctC's technology solutions save our associates thousands of dollars in buying their own systems, software and graphic design services. You'll find ready-to-use Website templates, downloadable and customizable marketing materials and productivity tracking tools.
eAgentC is just one example of the technology support we offer agents so they can spend their valuable time doing what they do best:
listing and selling homes
.